VisualOn's proprietary multimedia player stack enabling cross-platform content delivery and playback on any connected device.
Our expertise enables the development of the most successful video applications to meet the latest trends in content delivery (such as CMAF Low latency, multi-DRM on any platform, etc.)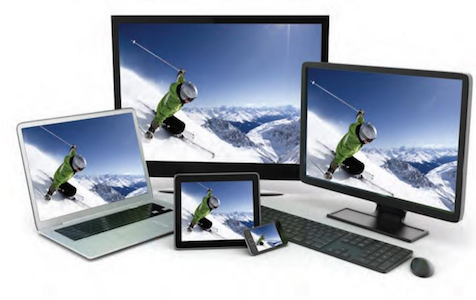 Global leader for cross-platform multimedia SDK
Any Protocols, Any Formats
OnStream MediaPlayer+ provides a set of highly optimized multimedia codecs and a rich set of video & audio formats and streaming protocols supporting all kinds of media servers.
The flexibility of our SDK ensures seamless integration, reduces the cost of deployment and accelerates the time to market, with the best playback quality.
OnStream MediaPlayer+ is available for Android, iOS, tvOS, PC and Mac (NPAPI and PPAPI plugins for browsers, Standalone apps), Smart TVs, STBs, …
Streaming protocols: HLS, Smooth Streaming, MPEG-DASH, Progressive download, RTSP, MS-HTTP

Video formats: HEVC(H.265), H.264, DivX3, MPEG2, MPEG4, VP6, VP8, WMV/VC-1

Audio formats: AAC, AAC+, eAAC+, AC3, eAC3, DTS-HD, MP3, WMA

Subtitles/CC formats: CEA 608, 708, WebVTT, DVB, ISMT, W3C, DFXP, TTML, SMPTE-TT, SRT, SMI

File formats: AAC, AC3, ASF, FLV, ISMP, MPEG, MP3, MP4/3GP OGG, PIFF, TS, CMAF

Platforms: Android 2.3+, iOS6+, tvOS10+, Windows 7+, Mac OS 10.8+, Linux
Cross platform consistency
OnStream MediaPlayer+ is based on a modular architecture that delivers maximum portability and scalability. Its common application programming interface (API) enables re-use and scalable deployment across platforms.