Meet VisualOn at IBC 2023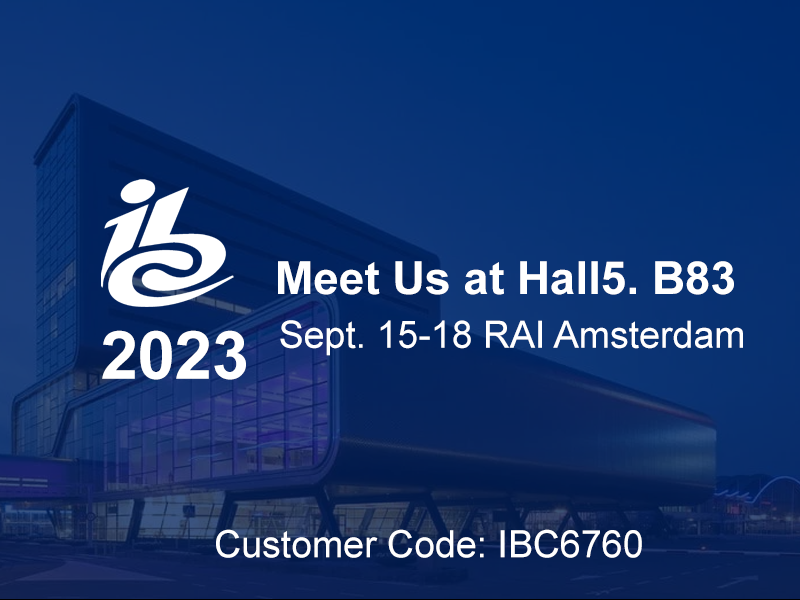 Upcoming Trade Show: IBC2023
Sept. 15-18th.  Amsterdam RAI Booth Hall5. B83
Be a part of the game-changing moment at IBC2023 as VisualOn reveals the revolutionary VisualOn Optimizer. The AI-enhanced solution continuously analyzes content in real-time to determine the best transcoder settings for outstanding video quality and lower bitrates.
Optimizer fits seamlessly within existing video workflows without requiring you to change your encoder or purchase additional hardware. It's a computationally efficient single-pass transcoding technology that supports both VOD and live workflows.
Using Optimizer, you can reduce bitrates by an average of 40% and up to 70% to improve bandwidth efficiency, storage costs, service scalability, user experience, and energy savings. At the same bitrate, it also improves visual quality as bits are more appropriately allocated to where they are needed.
The Optimizer has undergone rigorous benchmarking with global service providers, showcasing consistent and impressive results. Be part of this transformative journey as we redefine video streaming efficiency and profitability. Mark your calendars and join us at IBC2023 for hands-on demos!
Join Our IBC Events
Topic: The Technical Challenges of Live Streaming




Date:

Friday. September 15th, 15:30-16:15


Location: Stage1 (Stand 5A.28)
Speaker: Christophe Coquerel, Director of Application Engineering, VisualOn 
Happy Hour




Date:

Sunday

, September 17th, 16:30


Location: Hall5. B83
Left FFmpeg 7.8Mbps – Right VisualOn Optimizer 2.8Mbps