Providing an Outstanding Viewing Experience During the Sports Season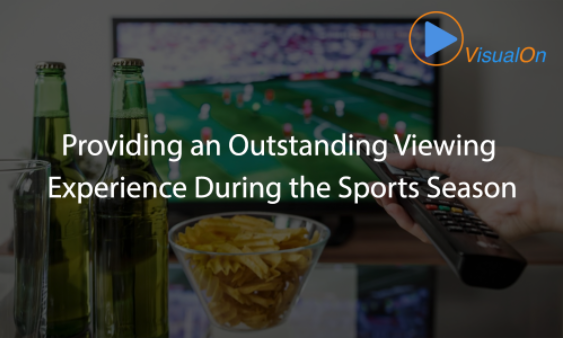 Video streaming surged while people sheltered in place. Recently, increased infections in many areas led to more people staying at home and that pushed streaming traffic to a new high. Limelight Network's analytics indicates that consumers now watch or use online video 4 times as much compared to 6 months ago.
Video monetization was heavily impacted by the COVID-19 pandemic in Q2, particularly with the lack of live sports, which caused global ad attempts to plummet 28% compared to Q1 2020, according to Conviva's Q2 2020 State of Streaming report.  Meanwhile, the surge of streaming led viewers become frustrated with online video due to video rebuffering, poor video quality, long start time and lack of support for many devices.
Displaying multiple camera angles for live events synchronized with low latency is critical for sport. Our MultiStream Sync™ has been updated to display multiple synchronized streams on the same device, as well as sync with streams on other devices .Considering that some devices do not support hardware decoding of multiple high-resolution streams, our MultiStream Sync™ feature adds software decoding, when necessary to make sure viewers can see all angles and enjoy flawless viewing experience on nearly any device. Uses of MultiStream Sync™ include the following: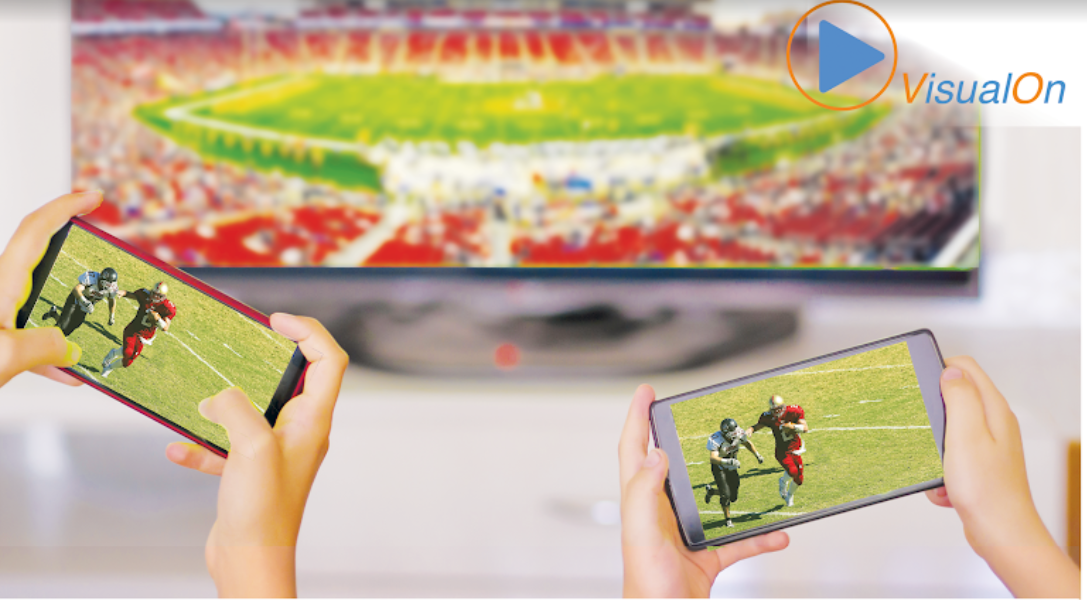 Multiple Camera Angles: Viewers are able to watch live events with ultra-low latency as well as use a second screen to view a different camera angle – following popular players or watching a wide view, for example, allowing a better view of movements and tactics – delivering a revolutionary, immersive sports experience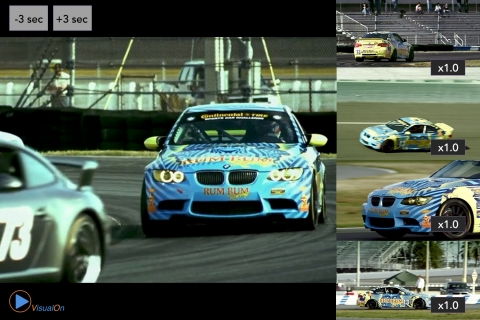 Multiple Stream Synchronization:  MultiStream Sync™ synchronizes multiple streams on a single screen. Viewers can freely move streams around based on their preferences, such as a split screen, four streams each occupying a quarter of the screen, or a main stream occupying the majority of the screen and a row of three to four streams along one side to provide personalized content consumption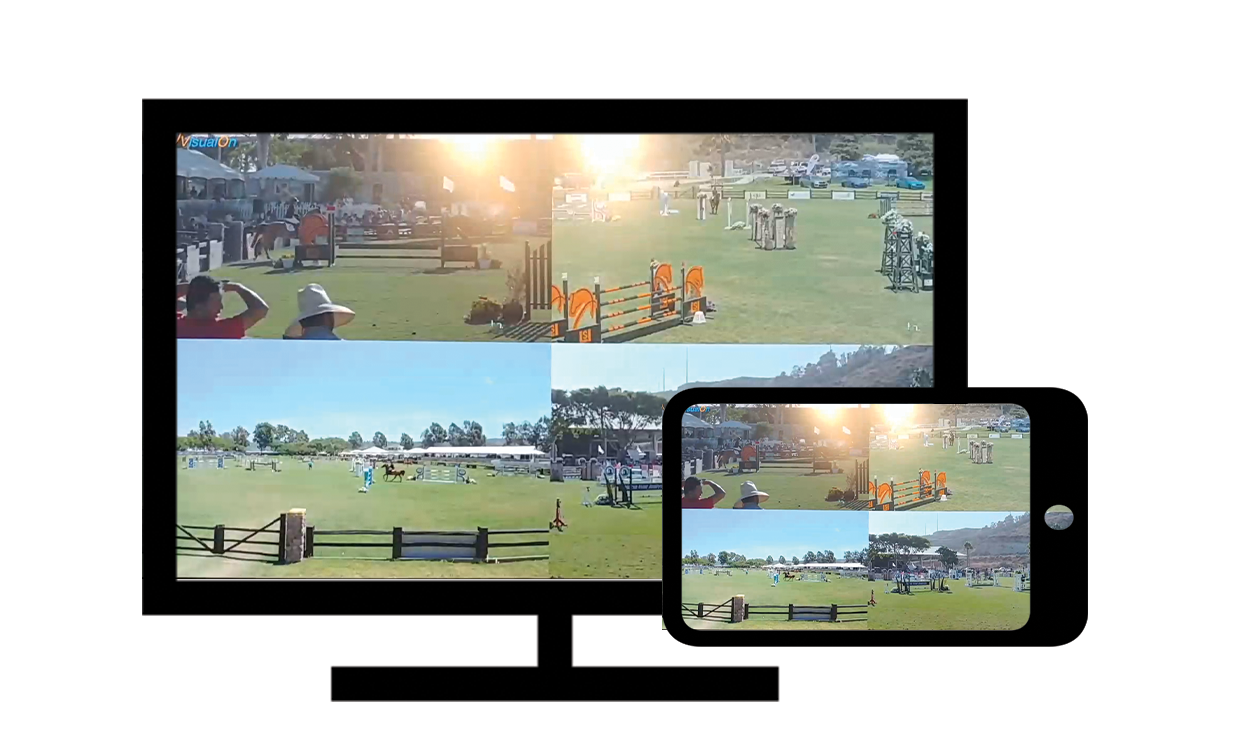 Multiple Stream with Remote Control: VisualOn created a "stream picker" to remote control the set top box from a tablet or phone. The tablet or phone plays four streams. Touching a quadrant of the stream picker will trigger transition to that quadrant on the TV – fully synchronized with the streams playing on the remote-control device.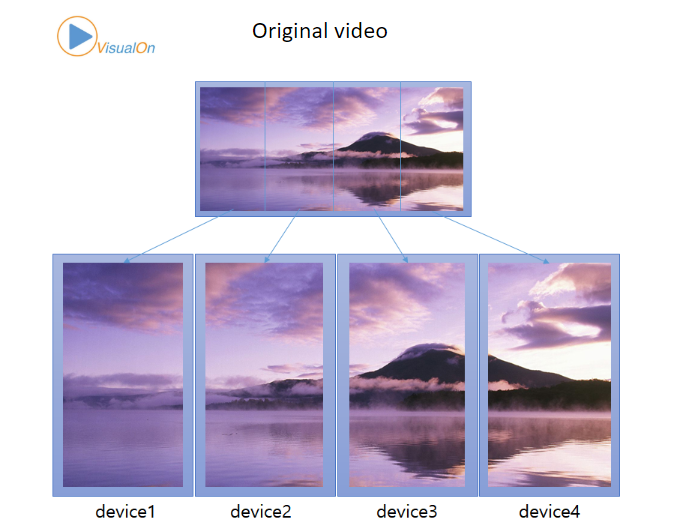 Wall of Screens: MultiStream Sync™ can also support a wall of screens, enabling a stadium-type large screen experience, or allow the wall of screens to play different synchronized streams.
VisualOn MultiStream Sync™ has been updated to display multiple synchronized streams on the same device, as well as sync with streams on other devices.
VisualOn has a lot of experience optimizing and troubleshooting video workflows, so we can help our customers deliver reliable, high quality video to their viewers. Furthermore, our experience building players from the ground up has led to a number of proprietary innovations that allow our players to provide smooth playback even under trying network conditions.
On-Demand Webinar: Power a Successful Video Streaming by Providing the Biggest Impact on Viewers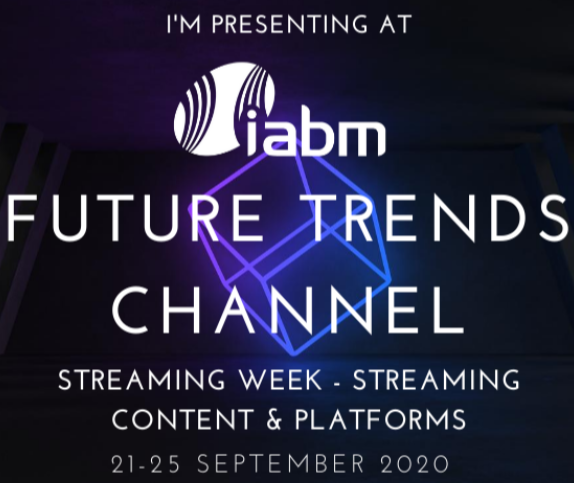 The power of the play button cannot be underestimated. The most immediate and tangible way for a service to make an impression on subscribers is through the playback experience.
Check our latest webinar to find three elements affecting the viewing experience.
View On-Demand Webinar >