VisualOn WatchParty Boosts Fan Engagement – When They Cannot Be There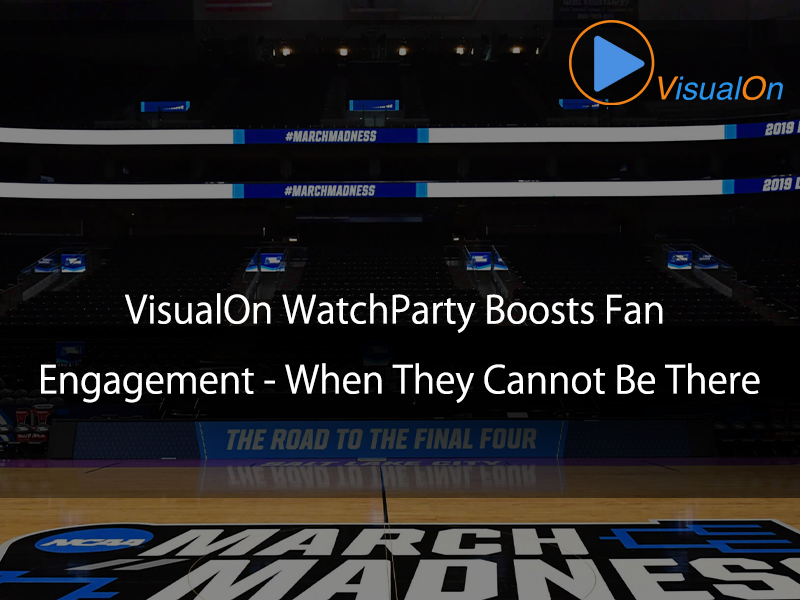 While stadiums are closed, clubs can charge fans a set price to access live streams, and in turn, continue to generate match day revenues. Live streamed games would provide a new channel to reach fans. A research by Genesco Sports Enterprises (GSE) shows that 76% of US fans want more watch party-style viewing options. VisualOn WatchParty changes the fans engagement by allowing viewers to enjoy real-time text, audio, and video chat while watching online LIVE and VoD with friends and family.

VisualOn team launched WatchParty to support the sporting events that will take place, even with limited live attendance. Now is an optimal time to launch trial services for exciting events like March Madness 2021, and plan for mega-events, like the Tokyo Olympics.
VisualOn team deployed the WatchParty to support LIVE and VoD content. It provides an innovative viewing experience with video-audio synchronization, moreover, VisualOn WatchParty enables synchronization of remote voice over for LIVE events. And within a 5G environment, VisualOn WatchParty will let help you see returns on your 5G investments.
To experience the advanced features of VisualOn WatchParty, create a new demo room with multiple participants.