Meet VisualOn at BIRTV 2019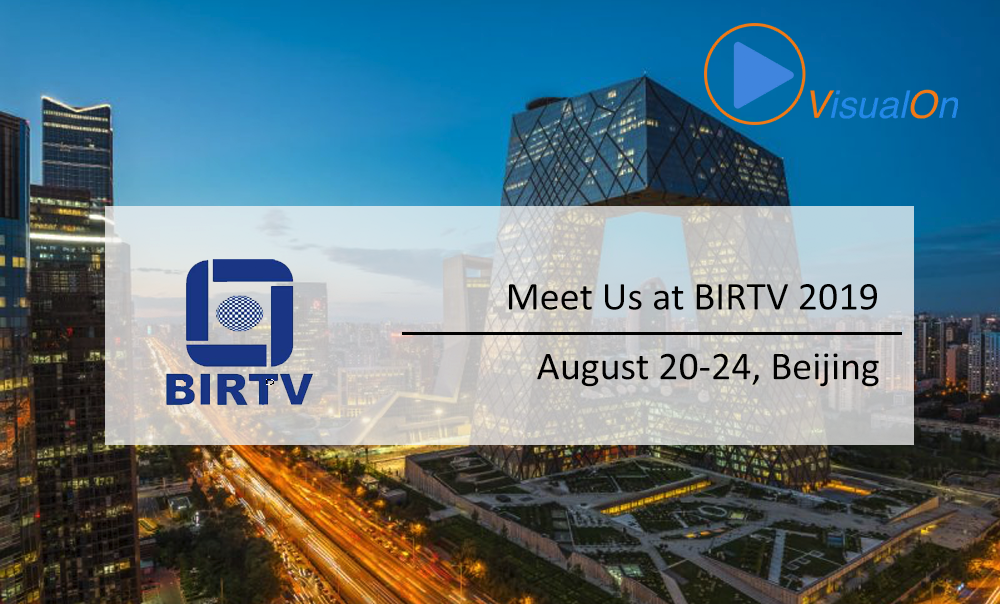 BIRTV 2019, Beijing (CIEC, Hall 8, Stand 8A73) – VisualOn Inc., the industry-proven video stream solution provider, will launch it's new product and share expeience on how to increase QoE at the BIRTV 2019. The company is helping major streaming service providers enhance their competitive profile with new features and functionality for connected client devices and will have several available as live, hands-on demonstrations shown for the first time.
Topic: Utilizing Machine Learning, Analytics and Cloud-based testing to Deliver the Best Video Experience
VisualOn counts the top two global OTT players and 50% of the top 10 global telcos as customers. We helped build many of the most successful streaming video platforms and discovered many tools and techniques for optimizing streaming video delivery. In many cases, the necessary tools for the real-time remote testing and optimization of streams, software and devices did not exist so we built from the ground up, including our Remote Lab and User Experience Monitor. We will share our experiences, insights and best practices, as well as highlight the tools needed to deliver the best video experience every single time the play button is pressed.
Join Our Speaking Session
Date:

Wednesday August 21st

 


Location: CIEC Hall 8, Stand8A73
Topic: Utilizing Machine Learning, Analytics and Cloud-based testing to Deliver the Best Video Experience
Speaker: Danni Wu, Product Manager, VisualOn