Innovative Playback Features Can Boost Sports Streaming during COVID-19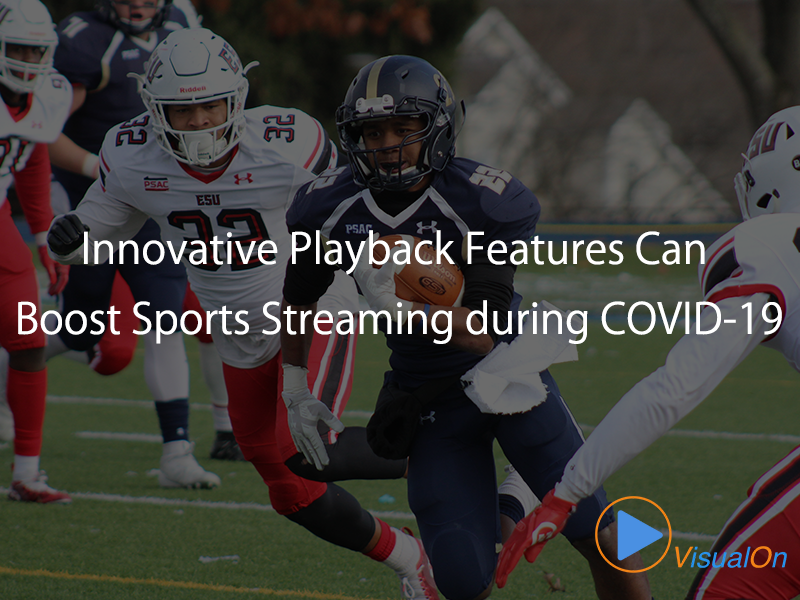 Shelter-in-place orders have dramatically impacted live sports streaming this past year. According to Nielson, even before COVID-19, eight of the top ten most viewed single telecasts in 2019 were sports-related.  OTT changes the way people enjoy live sports and COVID-19 lockdown has hastened this process. 
Fans seek more control of their live sports streaming experience and we have seen evidence that they are willing to pay more for access to their favorite teams and leagues – as long as it provides "better access." Operators have the opportunity to turn sports fans into paying users of new live sports streaming services. More streaming services are seeking advanced features for viewers to interact with the content, such as multistream viewing, virtual watch parties, volumetric videos, augmented (AR) and virtual reality (VR), etc. 
MultiStream Synchronization
According to Verizon's research, more than 30% of fans prefer the ability to switch between camera angles. Providing multiple camera angles for live events synchronized with low latency is critical for sports. It requires displaying multiple synchronized streams on the same device, as well as sync with streams on multiple devices. 
Moreover, multistream viewing with remote control provides more convenience. Imagine using your tablet or mobile phone to control the set-top box. The mobile device plays four streams. Touching a quadrant of the stream picker will trigger a transition to that quadrant on the TV – fully synchronized with the streams playing on the remote-control device.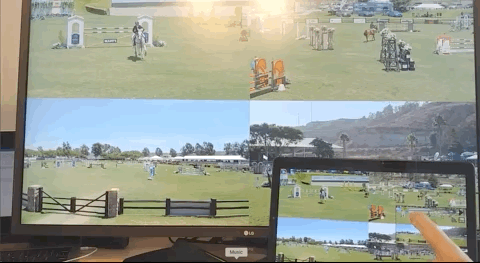 Watch Party 
While stadiums are closed, clubs can charge fans a set price to access live streams, and in turn, continue to generate match day revenues. Live-streamed games would provide a new channel to reach fans. Research by Genesco Sports Enterprises (GSE) shows that 76% of US fans want more watch party-style viewing options. 
"Watch Party" is one of the media-consumption behaviors to emerge during the pandemic, which changes the way fans engage with sports and other content. The VisualOn team developed VisualOn WatchParty with advanced features to support live and VoD content. It provides an innovative viewing experience with video-audio synchronization. VisualOn WatchParty also enables synchronization of remote voice-over for live streaming. Remote voice-over reduces logistic costs, it is a flexible option to target events over several geographies or with different live commentary flavors. 
Also, the OSMP+ and ExoPlayer+ WatchParty Demo is ready, please contact us for the demo.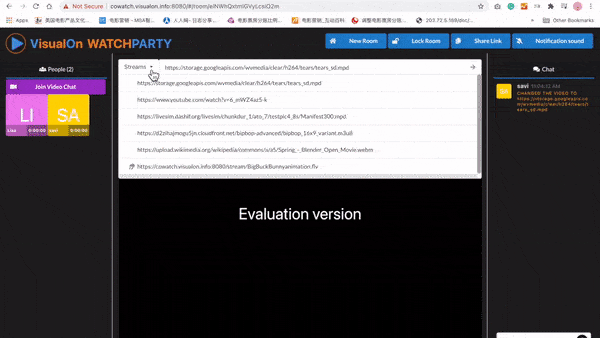 AR & VR
AR and VR bring immersive interaction to sports fans like never experienced before. Since 2018, the five major US professional sports leagues (NFL, MLB, NBA, NHL, and MLS) and broadcasters are looking at AR and VR to capture the imaginations of their at-home audiences, in the face of uncertain stadium attendance and changing viewing habits. COVID-19 lockdown has certainly accelerated the development and uptake of VR and AR. 
In this context, in December 2020, VisualOn provided MIGU's underlying SDK player. The platform empowers high-quality live broadcast, on-demand, multi-angle, ultra-low latency, VR, 360, AR, and various advanced playback features. With the advanced playback solution, MIGU presented the first 5G network live music festival. 
Volumetric Video 
The global volumetric video market size is estimated to grow from USD 1.4 billion in 2020 to USD 5.8 billion by 2025, at a CAGR of 32.8% between 2020 and 2025, according to the Market And Market research. Traditionally, a video provider service provides a single video stream. For certain types of content, especially live content, it is desirable for viewers to choose their own perspectives. With 3D volumetric features, viewers are able to switch between camera angles while the video is playing with no delay and buffering. 
Fast Channel Switching 
To provide a seamless viewing experience when switching between channels, VisualOn provides a nearly instant channel change, with a "carousel" effect to let viewers instantly switch between channels and switch between games or other content. We offer superior fast channel switching and preview functionality for both live and VoD streams. When one channel is playing, there are two other streams being preloaded at the same time, so when users swipe to change the channels, it is nearly an instant switch.
Nowadays, fans are expecting more advanced and personalized solutions which will provide high-quality pictures, seamless viewing experiences and innovative features to interact with the content. The team at VisualOn brings video content to connected screens with advanced playback features that offer high quality and availability, wide compatibility, differentiated features, and shortened time-to-market. 
For more information and request a demo, please contact us online or at sales@visualon.com.