On the Edge of a Revolution: How OTT Can Change Live Sports and Beyond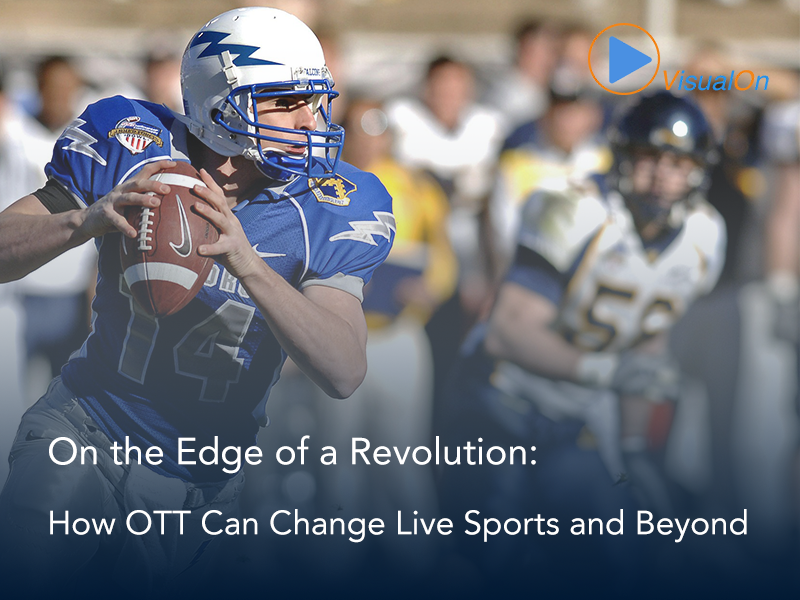 We are constantly working with our customers to explore how we can make OTT video as good as linear delivery. Live sports is a good litmus test to see how far we can push the envelope. 
So we posed the question; can technology be used to radically alter the live sports viewing experience from the traditional linear experience of one stream and one camera angle for the viewer at a given point of time?
Based on our experience, the answer, of course, is yes. 
Imagine allowing the viewer to select the camera angle and replays, even allowing multiple streams on one screen or shared between several. For example, a television can be split into four windows, each showing a different game or different camera angle. A smartphone can simultaneously be used to select instant replays or a breakdown and analysis of a play.
In the Summer issue of OTT Executive Magazine, we outline the challenges to deliver live sports via OTT, e.g. latency, simultaneous streams, and the opportunities that we, as an industry, have to revolutionize the viewing experience of live streaming.
We will also be highlighting the latest streaming video player techniques at IBC 2019 to can enable mind-blowing OTT live video functionality.
Let us know what you feel are the biggest challenges and opportunities with live sports streaming.
Written by: 
Michael Jones
SVP and Head of Business Development