VisualOn Highlights Spectrum of Advanced Streaming Capabilities for Superior OTT Video Experience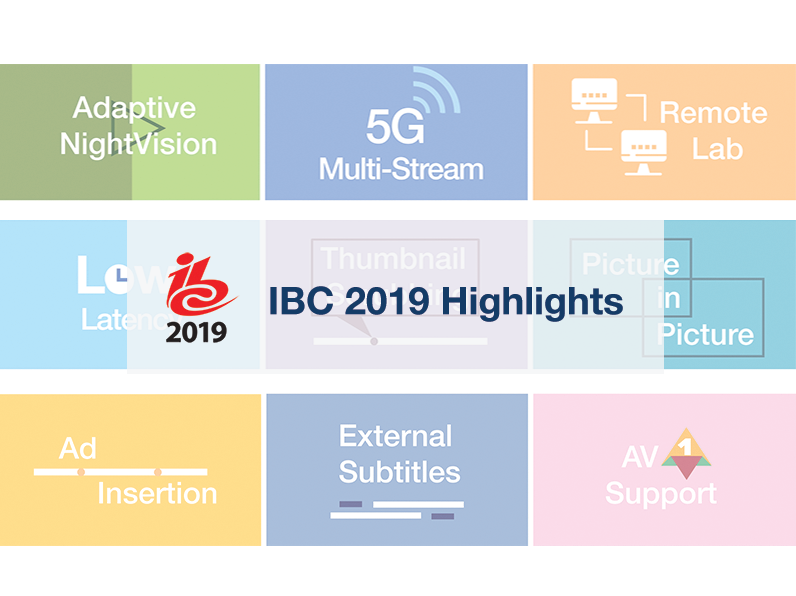 AMSTERDAM–(BUSINESS WIRE)–IBC 2019, (#5.C40)— VisualOn Inc., the industry-proven video streaming solutions provider, will demonstrate a full spectrum of the latest VisualOn Media Player (VMP) features that enable a superior viewer experience with OTT video services. As OTT technology matures and as 5G networks roll out, challenges like latency and quality of service (QoS) will continue to diminish. VisualOn is helping operators offer compelling services that attract new and upgraded subscribers.
"We are seeing our customers become more aggressive with their service roadmaps as TV Everywhere and direct-to-consumer business models changing," said Michael Jones, SVP and Head of Business Development, VisualOn. "In particular, 5G, with its promise of extremely low latency and very high throughput, is prompting operators to develop new service features that garner rapid returns on their investments. We are excited to be in the forefront of these new features."
Demonstration highlights:
MultiStream Sync can display multiple camera angles all synchronized on a single screen, in which the viewer is able to freely move streams around based on their preferred experience. Using an Android TV set-top, VisualOn is partnering with Harmonic, Synaptics and Wildmoka to demonstrate live sports as the use case for multiple synchronized streams.
Real-World Low Latency will be demonstrated along with Red Bee Media, Anevia, MediaKind and Broadpeak where encoding of live sports will occur in the United States, while viewing takes place in Europe with glass-to-glass latency of approximately 3.5 seconds. The tight coordination within the partner ecosystem highlights optimization along the entire signal chain, close monitoring of network conditions and very accurate bitrate adaptation.
Adaptive NightVision enables low-light or dark scenes to display more clearly for a superior viewing experience directly on subscribers' mobile devices, which fulfills the promise of a high-quality, TV Everywhere viewing experience – on any screen. Adaptive NightVision is built on an advanced algorithm that analyzes the video, in real time, for contrast, brightness, color saturation and key metrics.
Event highlights:
"Streaming Live Events: When It Must Be All Right On the Night" – Sept. 16th, 13:00 hrs., IBC Content Everywhere Hub
Jones will join this panel to discuss how to deliver the optimum live sports experience, the growing importance of low latency, and how to add new dimensions to live-sports and esports experiences.
IABM BaM Awards 2019 – Sept 14th, 18:00 hrs., IBC Executive Lounge
VisualOn's Remote Lab, a finalist in the Support category, allows real-time remote testing, monitoring and device control of connected devices at 30+ frames per second under real-world conditions. It includes an AI-powered stream testing algorithm to enable the reproduction and logging of errors.
For more information or to schedule a meeting with VisualOn at IBC 2019, www.visualon/com/ibc2019