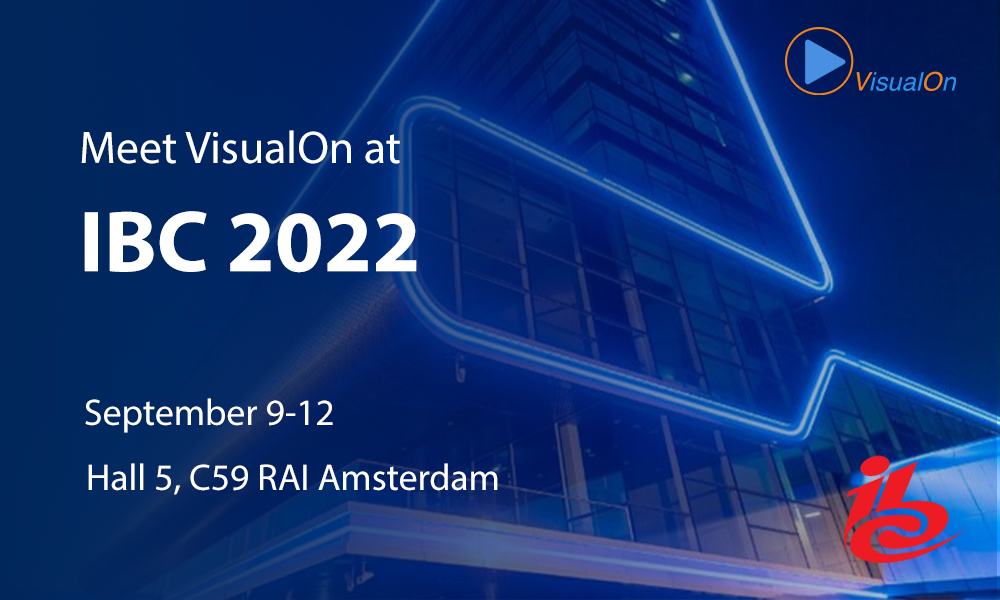 Meet with us during our Virtual NAB2021 to discuss how we can help you create extraordinary experiences for your streaming services. Our customers want more than just out-of-the-box video player functionality. We'd like to show you how. Don't underestimate the power of the play button.
Please feel free to contact your regional sales or book a meeting with us so we can demonstrate our most innovative video player features and customer service options.
VisualOn Optimizer
Bandwidth needs are increasing these days. VisualOn Optimizer is an effective way to optimize your bandwidth usage and reduce content delivery costs. Come try out our easy-to-use evaluation package at our booth 5. C59.
Big Buck Bunny 1080p AVC
Left FFmpeg 2.4Mbps – Right VisualOn Optimizer 1.4Mbps
VisualOn Remote Lab 2.0 
Remote production is coming to the next level. With the introduction of 5G, broadcasters can realize greater bandwidth, lower latency, and a defined quality of service. Meanwhile, deploying and maintaining high-quality video services can be frustrating and cumbersome. It requires significant testing and troubleshooting to discover what is causing playback issues before you can even start to debug and qualify devices and streams.