VisualOn Launches Adaptive NightVision to Ensure Optimal Viewing Experiences that Deliver on TV Everywhere Promise
Proprietary Streaming Player Allows Consumer to Automatically Adjust Low-Light Video on Mobile Devices
San Jose, Calif., May 15, 2019 – VisualOn Inc., the industry-proven video streaming solutions provider,  today announced the general availability of its Adaptive NightVision feature, which enhances its proprietary Media Platform player by allowing low-light or dark scenes to display more clearly for a superior viewing experience on mobile devices. Subscribers now have the ability to easily select the viewing effects they want directly on their mobile devices, which fulfills the promise of a high-quality, TV Everywhere viewing experience – on any screen.
"Something that looks great on a TV in a darkened room may not look good at all on a mobile phone in a coffee shop," said Colin Dixon, chief analyst and founder, nScreenMedia. "The ability to adapt to a specific viewing environment is critical for service and content providers for every viewer to have a good experience. VisualOn's solution is a great example of the type of player feature that viewers need to effectively compensate for mobile viewing conditions."
Today's cinematography trend is to shoot video with natural lighting, which can translate to a lack of contrast or brightness with certain scenes. When translating these scenes to mobile screens, especially in environments with glare, these viewability issues become more pronounced. VisualOn's Adaptive NightVision is built on an advanced algorithm that analyzes the video, in real time, for contrast, brightness, color saturation and key metrics. Viewers can easily set their preferred experience through a simple slider directly in the Media Platform player.
"Our successful demonstration at NAB and the recent feedback from The Long Night episode of Game of Thrones has prompted greater urgency for Adaptive NightVision," said Michael Jones, SVP and Head of Business Development, VisualOn. "As streaming services mature, consumers want to experience the same quality that is provided by their traditional TV service on their mobile devices. We feel this is really a democratization of content. Adaptive NightVision provides an optimal viewing experience for mobile devices by giving control to consumers while not limiting artists to create content for small screen viewing."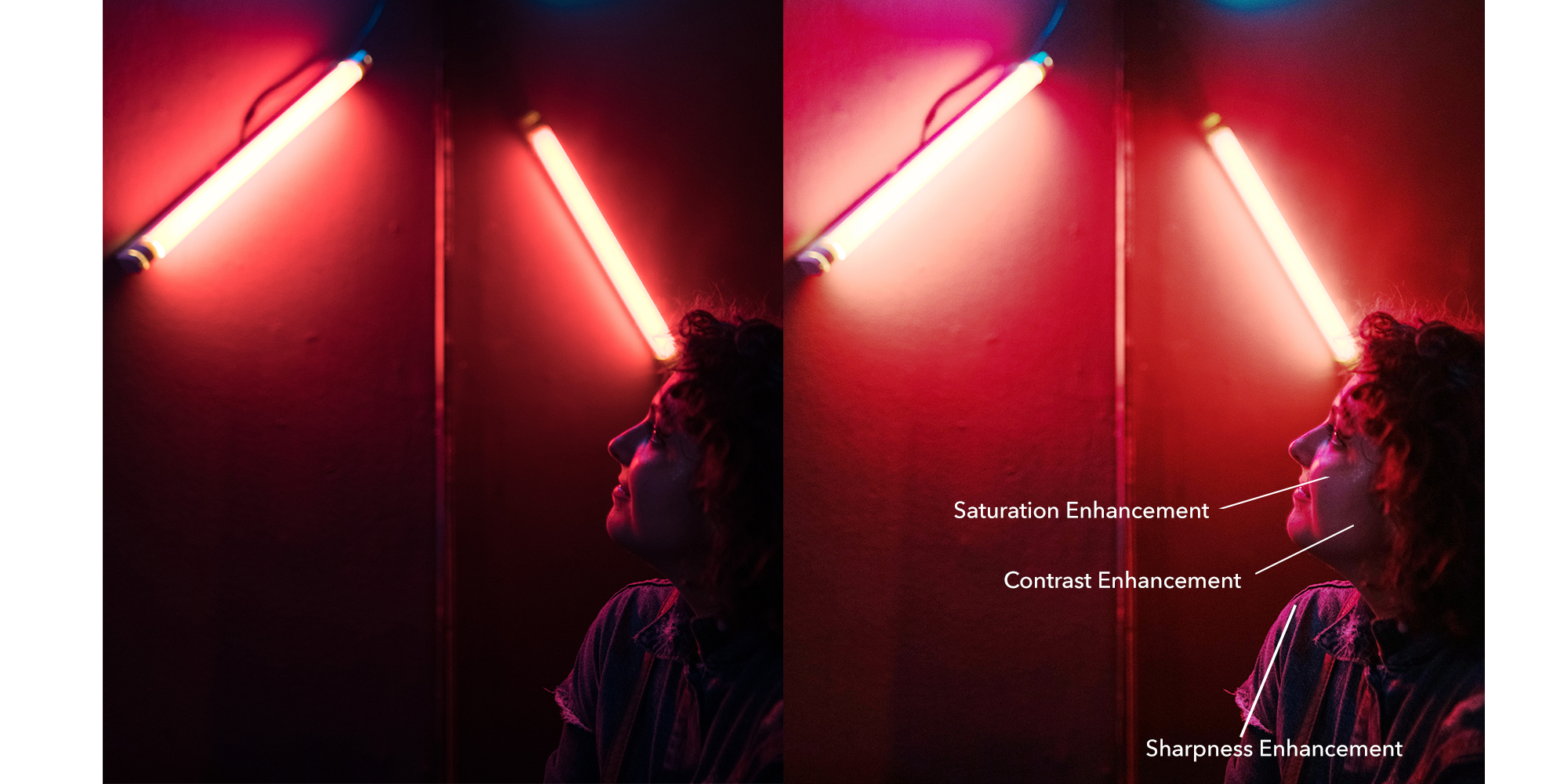 Watch Adaptive NightVision in action and read more about the need for this technology on the Adaptive NightVision blog.
We created a split screen demonstration of this Game of Thrones trailer. Click to view the demo video.
Talk to us to see what you've been missing.
About VisualOn
VisualOn is a pioneer in video software technology with many years of experience working with the world's top device makers and streaming video service providers. The company's vast trove of patented technologies and team of multimedia experts are trusted by the world's top media and tech companies to bring their video content to connected screens with high quality and availability, wide compatibility, differentiated features and functionalities and shortened time-to-market.
VisualOn is a private company founded in 2003, with headquarters in Silicon Valley, with offices in China, Taiwan, South Korea, Japan, France, Germany and Serbia. For more information, visit at www.visualon.com
Contacts:
Ruochen (Savi) Shi
VisualOn
savi@visualon.com
+1 408-940-3954
Kelly Foster
JohnKellyFoster
kelly@johnkellyfoster.com
+1 619-224-1261