Meet VisualOn at CES 2020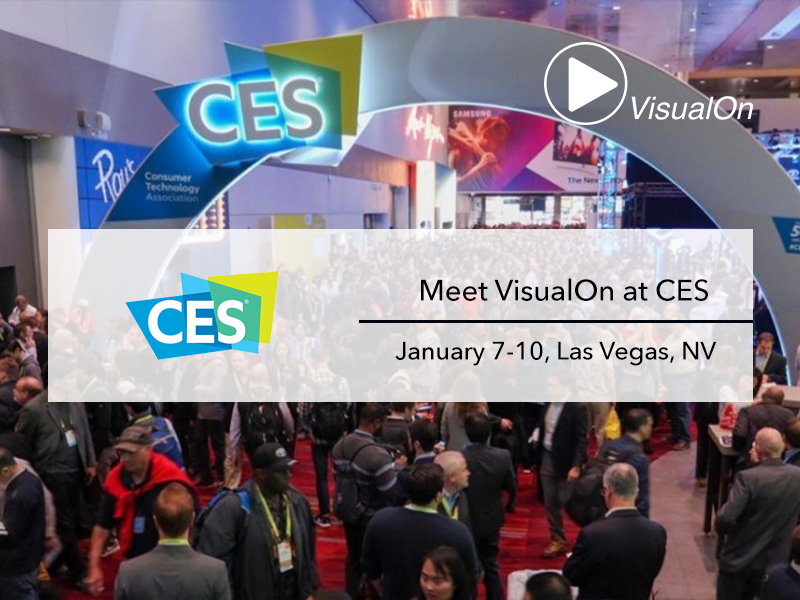 CES Show 2020, Las Vegas, Jan 7, 2020 – VisualOn Inc., the industry-proven video stream solution provider, will showcase how its advanced all-in-one streaming media solutions are addressing the limitations of current streaming services across different platforms at the CES 2020. The company is helping major streaming service providers enhance their competitive profile with new features and functionality for connected client devices and will have several available as live, hands-on demonstrations shown for the first time.
VisualOn Highlights
5G MultiStream Sync with Low Latency: VisualOn partners with KDDI to stream the FIVB Volleyball World Cup Japan 2019 broadcast by Fuji Television, pioneering the use of ultra-low latency CMAF and multiple camera angles for live sports in Japan. VisualOn supports multi-stream playback; decoding is done via hardware, software or both, depending on device capabilities – on 5G and other high bandwidth networks
Adaptive NightVision:

VisualOn has developed an innovative method forincreasing contrast and brightness on any screen, allowing low-light or dark scenes to display more clearly for a superior viewing experience.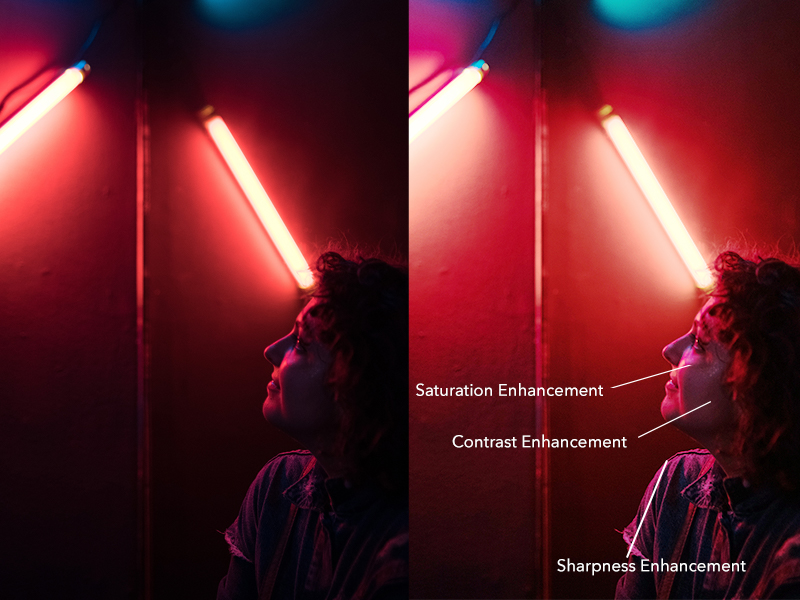 Low Latency Bitrate Adaptation:

VisualOn HTML5+ Player achieved real-world low latency in as low as 3 seconds in a successful commercial deployment (1-2 seconds better than DASH-IF), under the same conditions and network environment

Compared to DASH-IF, the VisualOn HTML5+ Player is more stable (Bitmovin is based on DASH-IF and has similar issues with low latency)
Remote Lab:

Allows remote testing and monitoring of mobile, STB, streaming devices and smart TV
Real-time testing and device control with low latency in real-world conditions
Optimized to test streaming video – 30+ frames per second
"At VisualOn, we are proud of our long history of helping many of the top global video services to build, optimize and operate their platforms, and we look forward to establishing new connections during CES 2020," said Michael Jones, SVP and Head of Business Development at VisualOn.