Reduce Streaming Cost with Bandwidth Saving Solution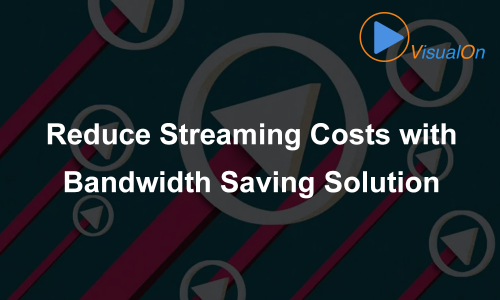 While the video quality is increasing with the adoption of high-resolution, high-framerate video such as HD, UHD, and AR/VR, the volume of video data is also growing, and the cost of bandwidth, CDN transfers, and storage associated with video consumption is increasing every year. According to Conviva's Q2 statement report, these trends continue to push up bitrates, sometimes at the expense of other Quality of Experience (QoE) metrics such as video start time, which increased in almost all regions.
Besides, the volume of Web3.0 data is exploding. Web2.0 is used to provide video streaming, online games, and other stream services spend huge amounts of money on CDN every year, mainly due to the need to distribute a large amount of content to users at a high speed. With the advent of Web3.0, more user data is being generated, and demand for content and delivery speed is expected to grow exponentially.
Bandwidth needs are increasing these days. VisualOn Optimizer offers a server-side software solution to optimize the bitrate of Live and VOD video content, without reducing video quality. In performance tests, the solution enabled up to 60% bitrate reduction while maintaining the quality of H.265/HEVC and H.264/AVC media for video delivery.