Unrestricted Playback with Optimized Bandwidth Costs and Quality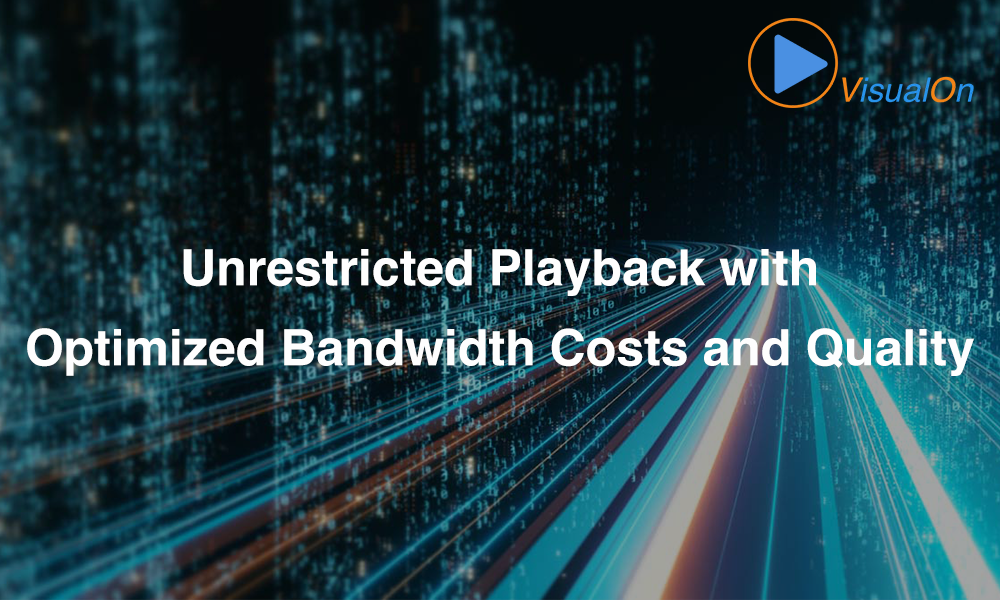 The year 2021 reached a broadband industry usage milestone. OpenVault's Q4 2021 Broadband Insights Report reveals that the monthly weighted average data consumed by subscribers in 4Q21 was 536.3 GB, up 11.1% from 4Q20's weighted average of 482.6 GB, and up 23.3% sequentially (quarter-over-quarter) from 3Q21. Average usage has now surpassed half a terabyte for the first time. Video streaming can be extremely bandwidth-intensive and how to save the bandwidth cost will be the main focus.
Improving the quality of the viewing experience (QoE) is very important for operators, such as OTT video service providers. QoE is related to the quality of the video and smooth playback. While the video quality is increasing with the adoption of high-resolution videos such as high definition (HD) and ultra-high definition/4K, the volume of video data is also growing, and the cost of bandwidth and CDN transfers associated with video consumption is increasing every year. In addition, viewers may not be able to play videos smoothly if the data is too large to download, which poses a challenge to the quality of the viewing experience.
Thus, for video delivery service providers, reducing the cost of bandwidth and CDN transfer, while maintaining or improving the quality of the viewing experience is a critical issue that must be addressed in order to maximize profits.