Expect More from Innovative Streaming Solutions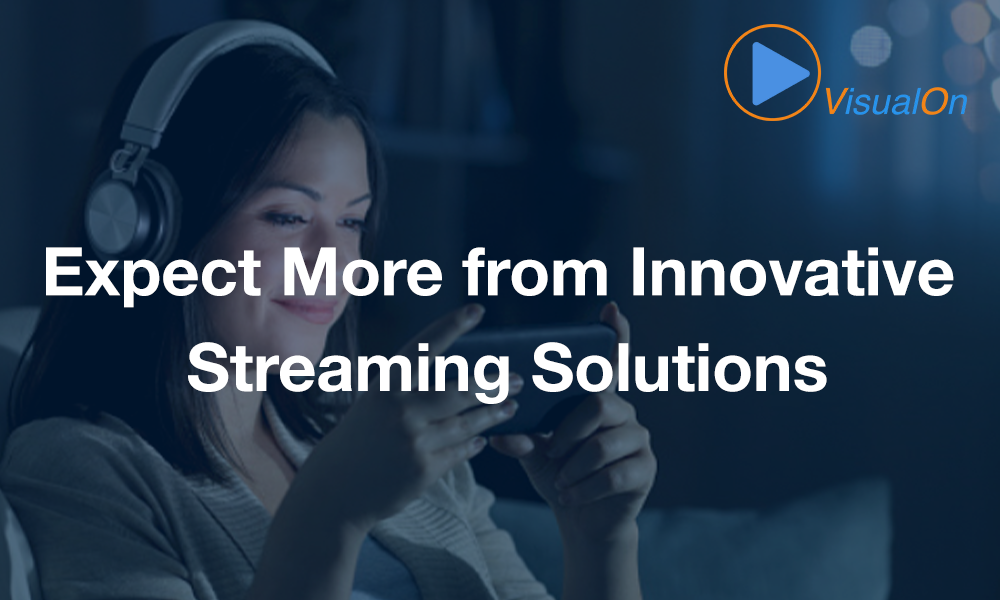 In 2021, we are impressed by the high development of innovative video streaming solutions and look headed for accelerated growth next year. Besides the high video performance, viewers seek more control of their streaming experience.
VR&AR Streaming 
AR and VR bring immersive interaction to sports fans like never experienced before. Technavio, a global market research company, has been monitoring the AR/VR market and they project it will grow by $125.19 billion during 2020-2024. With the boost of the metaverse concept, VR&AR streaming will be highly deployed to multiple applications.
5G Remote Production 
5G Remote Production is changing the game for Live sports broadcasts. Research shows when covering live events, broadcasters are increasingly turning to remote production, with 39% of those surveyed already employing remote production or remote integration model (REMI) workflows. Almost half of those surveyed (46%) indicated that REMI/at-home technology is one of the most important trends for their organization in the future.
Co-Watch 
While stadiums are closed, clubs can charge fans a set price to access live streams, and in turn, continue to generate match-day revenues. Live-streamed games would provide a new channel to reach fans. 76% of US fans want more watch party-style viewing options. The co-watch solution changes the fans' engagement by allowing viewers to enjoy real-time text, audio, and video chat while watching online LIVE and VoD with friends and family.
Ad-Supported Streaming Service
More and more streaming services released Ad-Supported streaming solutions and free ad-supported streaming TV services (FASTs). A study conducted by Vizio and Magid found that 55% of U.S. smart TV owners watch ad-supported video-on-demand (AVOD) programming weekly. Only 39% of viewers who use cheaper devices watch AVOD programming. Free ad-supported television channels are watched by 53% of smart TV owners, compared to 43% of nonowners.