The VisualOn HTML5+ Player Brings Advanced Streaming Video to PCs and Smart TVs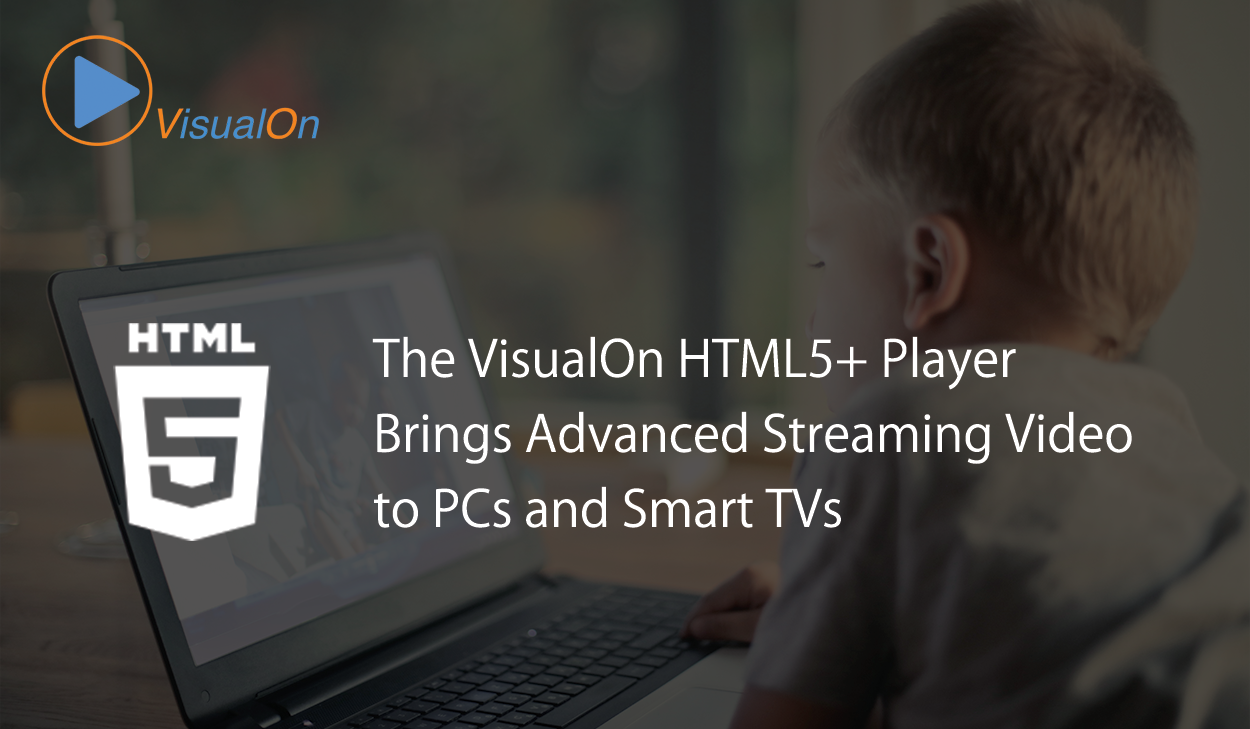 HTML5 players are widely used as they are easy to deploy and operate. Streaming service providers do not need to develop apps or deal with app store approvals, and viewers do not need to download a plugin or app.
The VisualOn HTML5+ Player has leveraged the advantages of the basic, open-source player and built advanced features to elevate ordinary streaming experiences to the extraordinary
Ahead-of-the-Curve Features for Live Streaming
We have loaded our player with a bevy of advanced features allowing you to stay ahead of the innovation curve.
Low Latency – Our proprietary bitrate adaptation algorithm controls adaptive bit rate (ABR) better than any open source-based players on the market today.  It limits bit rate oscillation that can lead to rebuffering and poor viewing experience in low latency streaming scenarios.
MultiStream Sync™ – Synchronizes the mainstream and multiple smaller streams to allow for multiple camera angles or even concurrent games. This feature has been used by the first commercial 5G service in the world to provide a unique viewer experience and build engagement with content.
True Multiplatform Support – Beyond the PC, we support smart TV platforms, like Samsung and LG, to eliminate the headaches of managing device fragmentation.
Enhance Monetization while Offering the Ultimate Viewing Experience 
Ensuring ads play is critical, as well as the tracking of playback. The VisualOn AdFlow™ enhancement allows you to accelerate time-to-monetization by simplifying ad integration while resolving complex transitions and playback rules. You'll experience:
Smooth ad insertion and transitions
Compliance with business logic
Accurate ad tracking and playback for all major platforms.
Additional VisualOn playback enhancements elevate what viewers experience:
Fast channel switching – provides nearly instantaneous switching between adjacent channels to rival the linear-TV experience
Virtual reality/Augmented reality – for a more immersive experience
Volumetric video – like pan-and-zoom and selecting different camera perspectives (coming soon)
Combine this with our over-the-top customer service, and the VisualOn HTML5+ Player provides a tremendous amount of value to the playback experiences on PCs and smart TVs.
For more information, please reach out to us at sales@visualon.com